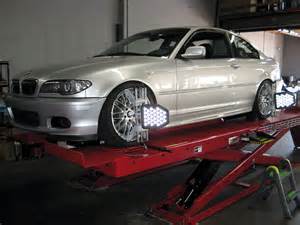 Just as your car runs more smoothly and requires less energy to go faster and farther when the wheels are in perfect alignment, you perform better when your thoughts, feelings, emotions, goals, and values are in balance. 
I used to own a relatively premium brand of car. Good branding and technology focus !! However, fewer service centers (a function of numbers I thought) made access inconvenient. I finally switched due to the company's apathetic approach to after sales service.
So I settled in for a 'less' premium brand. My Justplainandsimple™ decision was based on the company's strong communication on 'Customer Orientation', 'Trust' and the assurance of a huge service network. The experience of regular initial free service, with pick ups and drops by the very 'competent' service centre, was quite satisfying, I must say.
Then, one day the car's right wheel went into a drain as I was driving out of a parking lot. The concrete slab covering the drain caved in as the wheel went over it (That calls for another story on quality of civil construction).
The car was towed away by the service centre. It required axle and tyre change, alignment and some body work. Fortunately under insurance cover, with some differential to be borne by me.
Now the true stress test started. Days passed beyond the promised delivery date. I called the service centre asking for the status, to be told that the car was ready '3 days back and was in their parking lot'. Surprisingly no one to inform the customer.
So I requested them to send the car over to my residence. The driver who brought the car, carried a 'hand written scribbled bill' for the differential amount that I had to pay by cash. To ensure proper accounting, both at the service center and for my own expense record, I requested for a 'system generated/pucca' invoice. The requests are still pending after multiple reminders. I had also noticed that the wheel 'logo cap' was missing, which they subsequently replaced.
A few weeks later, I needed the 'RC (registration)' card and could not trace it. Then I realized that maybe it was at the service centre. On my enquiry, they searched in their office and 'fortunately', found it in the supervisor's drawer. Good he kept it safe after using it for insurance purposes. But he did not think that it should have been safely returned alongwith the car. It is an important document to be kept in the car at all times.
I complained to the parent company regarding the 'invoice'. No one replied. Weeks later, I started getting calls from the service center, asking me to rate their customer service as 9 or 10 out of 10, in case someone calls, otherwise they will get a bad report !!
Then one day, supposedly a newly joined supervisor called, saying that he was personally calling customers to set things right and wanted my feedback. So I narrated my story. He assured immediate action and a call back. Nothing came out of it. The supervisor never called again.
That evening, a 'manager' from the parent organization called though, regarding my complaint. He heard me out and promised to look into everything. Also to send me a 'system generated/pucca' bill. I am still waiting.
What is quite evident in this entire chain of events is that somewhere, a disconnect exists, between the Top levels in the parent organization, through the mid layers to the front end ground reality.
Where was the link broken ? Operating mechanisms ? Communication along the chain ? Percolation of values ? This dilution of principles can erode the core at the far end of customer experience with no one realising the 'root cause' of immense value loss.
2,063 total views, 2 views today